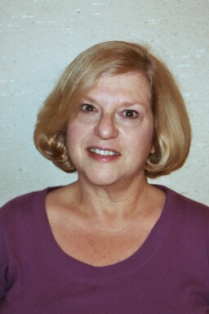 MLC: Do you remember the first mystery you ever read? If so, what was it, and what pulled you into it?
AUTHOR: If you mean as a child, then it would be the Judy Bolton mystery, The Rainbow Riddle, by Margaret Sutton. (I was never a big fan of Nancy Drew but loved Judy Bolton.) It had belonged to my older brother, and I found it on a shelf in a closet one day when I was about ten years old; I don't think he had hidden it, just simply discarded it, and I was intrigued by the title. But if you mean as an adult, it would be Dorothy L. Sayers, The Unpleasantness at the Bellona Club. I had just read Carolyn Heilbrun's essay on Sayers and Lord Peter, and I sought out a Wimsey book. The sense of humor and the evocation of a time long gone by pulled me into it.
MLC: When did you first decide you wanted to write a mystery, and what led you to that decision?
AUTHOR: I'd been toying with the idea for a long time. Since that first Sayers book (in 1968) I'd read a steady diet of mysteries of all sorts. By the mid-'80s there were so many women writing mysteries, and though I loved some of them, others were not that good. I thought I could do at least as well. I taught a few mini-courses on mysteries at the prep school I was teaching at, and tried my hand at a few short stories along with the students. But it's the novel form that I like, so ultimately I had to write a novel. The idea to kill a headmistress, at least in writing, came to me one day in the faculty room of that prep school.
MLC: Do you write in any other genres? If so, which ones?
AUTHOR: With my co-author Tom Ratliff, I've written a series of young adult novels, under the pseudonym Carroll Thomas. Most of them are adventures, but the third one, Ring Out Wild Bells, is a mystery and was nominated for an Agatha in 2002. Under my own name, I've also written one non-fiction book (Voices of Hope) about a group of female adolescents whose lives I followed for five years.
MLC: Which comes first for you, the plot or the characters?
AUTHOR: I don't think I can separate that out very easily. For Deadmistress, I came up with the headmistress, Sabena Lazlo, and the reason she would be murdered almost simultaneously. For Death by Committee, I came up with the members of the committee first, then decided why and how people would be murdered.
MLC: When you are all wrapped up in the story, do you feel like you could solve the crime, or maybe even solve all the world's mysteries?
AUTHOR: No. I'm just thinking about my writing.
MLC: Do you write every day, or what kind of a schedule do you have? Do you write fulltime, or do you have a "day job"?
AUTHOR: In 2001, I retired from fulltime teaching, although I still teach one day a week at the university. I do something about my books every day, but often that is involved with promoting the books, rather than writing them. I also lead a mystery readers group at one library and am a member of another mystery group, so I read a lot for those. I am working on a third Lombardi novel, but I don't work on it every day.
MLC: Other than your writing, what do you enjoy doing? What is the most important thing to you in your day-to-day life?
AUTHOR: On a day-to-day basis, the most important "thing" in my life would be my husband Steve, as well as my daughter Jill Susannah and her husband Baird. My friends and extended family would be next. As for what I enjoy doing, I love live theatre, old movies, and of course reading.
MLC: Who are your favorite mystery authors? Do you try to emulate them in your own writing?
AUTHOR: I love Dorothy Sayers and Margery Allingham. Michael Innes and Edmund Crispin are also favorites. I wouldn't say that I emulate them, but I do try to write traditional mysteries that have a bit of humor. I also enjoy Ed McBain and Lawrence Block. Again, I would never try to emulate them but I think I learn a lot about writing dialog from reading their books.
MLC: Is your present book part of a series, or is it a standalone book?
AUTHOR: Deadmistress (2004) and Death by Committee (out this summer) are both part of the Susan Lombardi series. I'm at work on a third in that series, Death at Hilliard High.
MLC: If you are doing a series, do you see an end to it sometime, or do you plan to go on for several years with it?
MLC: If you are doing a series, do you see an end to it sometime, or do you plan to go on for several years with it?
AUTHOR: I tend to think in threes. With the YA books, when Tom and I had written three, I thought we were done. Then we wrote three more. So I've thought in terms of three Lombardi novels, and then we'll see.
MLC: Do your characters ever drive you a bit crazy by going off in their own direction? If so, how do you rein them in, or do you just let them run off on their own?
AUTHOR: They're under pretty good control most of the time. In our first YA book, one of the characters got a bit obstreperous and told someone a secret about three chapters earlier than she should have. There was also a time while I was writing Death by Committee that I wasn't sure who had done the crimes. Other than that, I'm pretty much in command.
MLC: Do you pattern your sleuths after yourself or someone you know? If so, do you let that person know they were your "pattern"?
AUTHOR: My sleuth is definitely patterned after me — except that she is Italian and a brunette. Susan's husband, Swash, is pure fiction, although people keep asking my husband about his silk pajamas.
MLC: How long did it take you to get published? How many rejections did you have to suffer through first? Were you ever tempted to give up? What do you think made the difference when it was accepted?
AUTHOR: With the first YA book, it took about two years; I never counted the rejections but they fill a manila folder that I enjoy showing to school kids when I do author visits. With Deadmistress, it took about a year to find a publisher. I never thought of giving up. The difference in both instances was finding the right publisher.
MLC: Do you ever attend any conferences? If so, which ones?
AUTHOR: I've been to Bouchercon and Malice, each twice. This summer, I am going to Deadly Ink for the first time. They are all fun, but the expense can be prohibitive.
MLC: Do you have to promote your own work, or does your publisher do that for you?
AUTHOR: I do most of the promotion, though my publisher takes over for BookExpo America.
MLC: If you have to do marketing, what methods have worked the best for you?
AUTHOR: I do a lot locally, with mystery groups, public libraries, and independent and chain bookstores. I do signings, talks, panels — whatever they want.
MLC: Do you have any idea how your book is selling?
AUTHOR: Sure. My publisher sends me royalty statements periodically and of course I check in at Amazon,com and bn,com now and then.
MLC: What has been the best review you have gotten, and why?
AUTHOR: The one that Kim Malo wrote for Mystery Morgue. She understood exactly what I was trying to do. http://www.breakthroughpromotions.com/deadmistressreview.html
MLC: Have you won any awards, either as an author or for your books? Please tell us about them.
AUTHOR: My YA mystery Ring Out Wild Bells was nominated for an Agatha in 2002. Deadmistress was named a Notable Book by Writers Notes Magazine in 2005. And my non-fiction work was named a Critic's Choice by the American Educational Studies Association in 1998.
MLC: Is there any one certain thing that a reader has written to you that made you just want to jump up and shout "Yes!!!!"?
AUTHOR: I don't get a lot of readers writing to me. I think the review in Mystery Morgue got that response though.
MLC: What is your next project, and when will it be out?
AUTHOR: Death by Committee will be out the end of July 2006. In that book, Susan is on a tenure committee, and the members are threatened. One of them is almost killed and then a second one actually dies. Death at Hilliard High — maybe out in 2008? I'm just starting it really. It's about Shauna, the African-American girl who played such an important role in Deadmistress. She takes a position as an English teacher in an all-white suburban high school, and pretty soon strange things start to happen.
MLC: If you could write anything at all, ignoring what editors and publishers say they want, what would it be?
AUTHOR: Exactly what I'm doing.
MLC: Do you have any words of wisdom for aspiring mystery authors?
AUTHOR: One word: perseverance.
MLC: Do you have any teasers for your readers and fans about the next book?
AUTHOR: I think I just gave that a few answers ago. I suppose I should mention for fans of Swash, that in the next two books, he actually leaves the house.
MLC: If a genie suddenly appeared and said they would grant you just one wish for your books, what would you wish for?
AUTHOR: To have Deadmistress filmed with the cast I mentioned in my interview in Mystery File. (http://www.mysteryfile.com/Shmurak.html)
MLC: Please give us your website url and your email address where people can contact you.
AUTHOR: website: http://www.mattytrescott.com/carole.htm
e-mail: cshmurak@comcast.net
MLC: Thank you so much for giving us a little glimpse into your books and your life. We look forward to a lot more books from you.