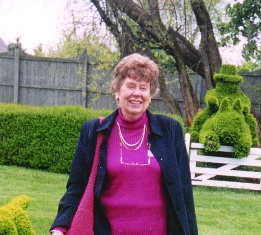 Come get to know
MLC: Do you remember the first mystery you ever read? If so, what was it and what pulled you into it?
AUTHOR: Everybody read Nancy Drew (Carolyn Keene) when I was growing up and I also read Sir Arthur Conan Doyle (Holmes and Watson), an old book on my parents' book shelves. Erle Stanley Gardner, Graham Greene, Mignon Eberhart and Eric Ambler were other favorites.
MLC: When did you first decide you wanted to write a mystery, and what led you to that decision?
AUTHOR: Early on I was intrigued by the CIA…a friend worked there and later another friend, all of which led me to writing a five-book series involving an agent from the "early" (OSS and on) days.
MLC: Do you write in any other genres? If so, which ones?
AUTHOR: Except for poetry (although I did try my hand at it too,) I've written in almost any genre you can name.
MLC: Which comes first for you, the plot or the characters?
AUTHOR: Characters definitely.
MLC: When you are all wrapped up in the story, do you feel like you could solve the crime, or maybe even solve all the world's mysteries?
AUTHOR: No, just what I'm writing and sometimes what I'm reading. I have a really bad habit (according to my friends), of scanning endings before reading a book.
MLC: Do you write every day, or what kind of a schedule do you have? Do you write fulltime, or do you have a "day job"?
AUTHOR: My writing habits have changed over the years from compulsive-obsessive output to more particular output. Have always written every day, starting with one page and usually going on to doing 10 or twenty pages, depending what I am working on.
MLC: Other then your writing, what do you enjoy doing? What is the most important thing you do in your day-to-day life?
AUTHOR: I am a Zen student, so meditation is a really important part of my life. Tennis and baseball are on-going loves, otherwise reading, bridge, movies, friends...
MLC: Who are your favorite mystery authors? Do you try to emulate them in your own writing?
AUTHOR: I have never consciously tried to emulate anyone, just have always loved mysteries, murder and otherwise. My reading has always been eclectic, here, there and everywhere, but mysteries remain a constant, though I have become more discriminating over the years. Also, I used to listen to (and love) old radio programs such as "I Love a Mystery," The Squeaking Door," "Mr. Keene, Tracer of Lost Persons," etc.
MLC: In your present book, is this part of a series, or is it a stand alone book?
AUTHOR: "An Elusive Revenge" is the second in a series of five books, although there was an earlier one that could be called a precursor to the series. However, they could all stand alone. Three of them have been published as e-books.
MLC: If you are doing a series, do you see an end to it sometime, or do you plan to go on for several years with it?
AUTHOR: So far as I can tell, the two five-book series are finished.
MLC: Do your characters ever drive you a bit crazy by going off in their own direction? If so, how do you rein them in, or do you just let them run off on their own?
AUTHOR: I love it when the characters go off on their own, keeps the imagination (and story) going, sometimes to that surprise "ah ha" ending.
MLC: Do you pattern your sleuths after yourself or someone you know? If so, do you let that person know they were your "pattern?"
AUTHOR: In my CIA series, the main character is patterned after a friend who hasn't a clue, in my other series, the main character is pretty much me.
MLC: How long did it take you to get published? How many rejections did you have to suffer through first? Were you ever tempted to give up? What do you think made the difference when it was accepted?
AUTHOR: I could have papered a room with my rejections…starting with short stories, some of which were eventually published, a couple early on. Had a lot of my other work published as a newspaper columnist and feature writer for years, also had plays produced and stage read but it has only been in the last few years that I've had two books published…of which I have written countless. Writing has always been a passion. Not to mention the e-books of the first three books in the "Margaret Anne Philips" series of which "An Elusive Revenge" is the second book.
MLC: Do you ever attend any conferences? If so, which ones?
AUTHOR: In years past I have, Georgetown U. used to have one of the few in the area. Later, of course, I was (and still am) an active member (and employee) of the local Writer's Center and I do belong to Mystery Writer's of America as well as Sisters in Crime where writers or crime-oriented speakers are featured. I also was the Assistant Director of the National Endowment for the Arts sponsored PEN Syndicated Fiction Project which published and promoted hundreds of writers over the years, many of whom have gone on to fame and fortune. The story submissions (of which there were thousands) were screened and eventually selected…two books with winning stories were published.
MLC: Do you have to promote your own work, or does your publisher do that for you?
AUTHOR: Publisher does some but most of the marketing is left up to me, something I am not good at doing.
MLC: If you have to do marketing, what methods have worked best for you?
AUTHOR: Mostly friends and on-line, the local Writer's Center (a reading).
MLC: Do you have any idea how your book is selling?
AUTHOR: Not really.
MLC: What has been the best review you have gotten, and why?
AUTHOR: A four-star review on Amazon.
MLC: Have you won any awards, either as an author or for your books? Please tell us about them.
AUTHOR: No awards.
MLC: Is there any one certain thing that a reader has written to you that made you just want to jump up and shout "Yes!!!"?
AUTHOR: A friend recognized himself (a somewhat minor character) in my first book and e-mailed me, signing it with the name of the character in the book.
MLC: What is your next project and when will it be out?
AUTHOR: I recently finalized the 5th in my CIA series and for the first time in my life am taking a writing hiatus. The last in the Margaret Anne Philips series is being considered for publication as is the first book in the CIA series.
MLC: If you could write anything at all, ignoring what editors and publishers say they want, what would it be?
AUTHOR: I have pretty much written whatever intrigued me all my life, usually starting with a character and a subject. Have never been able to write to a formula, except once when I was hired to write a three-book series that I finished but which never got published…a very long series I might add, involving a lot of research.
MLC: Do you have any words of wisdom for aspiring mystery authors?
AUTHOR: Read lots of mysteries, then go with your imagination and get down a first draft. Finally, rewrite and rewrite (or, as they say, polish).
MLC: Do you have any teasers for your readers and fans about the next book?
AUTHOR: What in the world will Margaret Anne learn about old friends, where their relationships have led them over the years and her part in it all.
MLC: If a genie suddenly appeared and said they would grant you just one wish for your books, what would you wish for?
AUTHOR: It would be nice if they were all published and hopefully read.
MLC: Please give us your website url and your email address where people can contact you.
AUTHOR: I do not have a web site url but my email address is LizMor@aol.com
MLC: Thank you so much for giving us a little glimpse into your books and your life. We look forward to a lot more books from you.
AUTHOR: It has been an interesting and rewarding ride. Other than my husband, books and writing have been the loves of my life. Thank you.