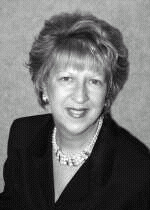 MLC: Do you remember the first mystery you ever read? If so, what was it, and what pulled you into it?
AUTHOR: Don't remember the title, but I read the Nancy Drew and Cherry Ames books as a child.
MLC: When did you first decide you wanted to write a mystery, and what led you to that decision?
AUTHOR: I read a few humorous mysteries and thought, that is what I want to do.
MLC: Do you write in any other genres? If so, which ones?
AUTHOR: Not any longer. I used to write romantic comedy.
MLC: Which comes first for you, the plot or the characters?
AUTHOR: Sometimes the plot, sometimes the characters. However, now that I am writing a series, the characters are all in place and now it's the plot I need to develop.
MLC: When you are all wrapped up in the story, do you feel like you could solve the crime, or maybe even solve all the world's mysteries?
AUTHOR: Nope. I sometimes don't know who the murderer is until the very end. It's all in my subconscious, but it doesn't come out until I start writing it. As far as the world goes, I do seem to have the type of brain that lends itself to noticing things and coming up with ideas of what happened--just ask my kids how difficult it is to hide something from me!
MLC: Do you write every day, or what kind of a schedule do you have? Do you write fulltime, or do you have a "day job"?
AUTHOR: I write fulltime, Monday-Friday and mostly in the morning.
MLC: Other than your writing, what do you enjoy doing? What is the most important thing to you in your day-to-day life?
AUTHOR: My kids are the most important to me, but I enjoy reading and going to lunch with my friends when I'm not writing. Truthfully, anything that involves food and I'm there!
MLC: Who are your favorite mystery authors? Do you try to emulate them in your own writing?
AUTHOR: I don't try to emulate anyone. I think I have my own distinct voice and, in fact, don't like to read other authors with similar books since I don't want their work to influence mine. I like Carolyn Hart, Lisa Gardner, Nancy Cohen and many other mystery authors.
MLC: In your present book, is this part of a series, or is it a standalone book?
AUTHOR: I'm working on book #4 of The Pauline Sokol Mystery Series. It's called DEEP SEA DEAD and my heroine, Pauline Sokol, is a nurse on a cruise ship while she investigates medical insurance fraud.
MLC: If you are doing a series, do you see an end to it sometime, or do you plan to go on for several years with it?
AUTHOR: I only see an end to my series when my kid's college educations are paid off.<G> Seriously, I don't see and end right now. There will be a new book out every July and October until 2007. That's six in the series. The nursing field lends itself well to variety, especially in settings. So far I haven't even set one in a hospital! Pauline has worked in clinics, mental institutions and now the ship.
MLC: Do your characters ever drive you a bit crazy by going off in their own direction? If so, how do you rein them in, or do you just let them run off on their own?
AUTHOR: As a "fly by the seat" type of writer, my characters always lead the way. What it boils down to, is writing that first draft all the way through without editing because it's all there in my subconscious where the characters live.
MLC: Do you pattern your sleuths after yourself or someone you know? If so, do you let that person know they were your "pattern"?
AUTHOR: Pauline has a similar sense of humor to mine and I was also a nurse at one time. Otherwise she's too darn thin to be much like me.<G>
MLC: How long did it take you to get published? How many rejections did you have to suffer through first? Were you ever tempted to give up? What do you think made the difference when it was accepted?
AUTHOR: My first romantic comedy was published after I had been writing five years. Rejections? Ha! There are too many to count, but I know I had 40 rejections before my first agent took me on. No, I never thought about giving up. I always believed I would get published and knowing that rejection is part of this crazy business has kept me writing.
MLC: Do you ever attend any conferences? If so, which ones?
AUTHOR: I love to attend conferences and meet fans and other authors. I attend, Malice, Bouchercon, New England Crimebake, and Sleuthfest.
MLC: Do you have to promote your own work, or does your publisher do that for you?
AUTHOR: Both. My publisher does some and I do some (probably more at this point) I am the Mystery Rising Star for Avon Books in the fall, so they are doing more publicity for me.
MLC: If you have to do marketing, what methods have worked the best for you?
AUTHOR: I firmly believe in making a brochure that has a bit of a scene on it. That way a reader gets a taste of my work and hopefully is hooked enough to want to read more. I pass them out all over and even tuck one in each of my bills when I pay them.
MLC: Do you have any idea how your book is selling?
AUTHOR: My editor is very good about letting me know. A Dose of Murder has sold very well so for the second book, The Stiff and the Dead, it will be on the shelves in Waldenbooks near the doors with a special offer. Check it out!
MLC: What has been the best review you have gotten, and why?
AUTHOR: Gosh, I've several wonderful reviews. I love when they understand the characters and love Goldie, one of my favorites too.
MLC: Have you won any awards, either as an author or for your books? Please tell us about them.
AUTHOR: Yes. I've won many when I was writing romances but for my mystery, A Dose of Murder, it came in third in the Beacon awards and also in the Reviewers International Organization's Awards.
MLC: Is there any one certain thing that a reader has written to you that made you just want to jump up and shout "Yes!!!!"?
AUTHOR: I've gotten several notes and comments about my work from nurses who love the series. This is great for me because I KNOW how much nurses need a good laugh with the stress of their jobs.
MLC: What is your next project, and when will it be out?
AUTHOR: ONE DEAD UNDER THE CUCKOO'S NEST is Book #3 in The Pauline Sokol series. In it she is shanghaied into a mental institution--and even hunky Jagger won't get her out. The book is an October 2005 release.
MLC: If you could write anything at all, ignoring what editors and publishers say they want, what would it be?
AUTHOR: I think I would keep writing this series because I love the characters and can't wait to find out what happens to them next.
MLC: Do you have any words of wisdom for aspiring mystery authors?
AUTHOR: Be persistent. Keep writing and when you get a rejection, think of me getting 40 rejections from agents--then getting taken on by a big New Your City agent!
MLC: Do you have any teasers for your readers and fans about the next book?
AUTHOR: Sure for ONE DEAD UNDER THE CUCKOO'S NEST:

BETTER INSANE THAN SLAIN

Former nurse-turned-insurance fraud P.I. Pauline Sokol's current undercover investigation into a sleazy psychiatric scam has hit a small snag: she's been forcibly committed to a mental institution! Pauline's certainly sane, but try telling that to the nuns who run the place. Even her hunky, crime-solving sometime-cohort Jagger is unwilling to spring her, so she's got nothing better to do than keep digging--until the strange death of a gender-confused "sister" further complicates matters. Suddenly Pauline realizes she's in way over her head. And to find a way out of Wacko Town--and off a busy killer's to-do list--she may need a little help from Jag, her own very kooky family…and a few new "sanity-challenged" friends.
MLC: If a genie suddenly appeared and said they would grant you just one wish for your books, what would you wish for?
AUTHOR: Gigantic sales that would lead to the New York Times Best selling list and oodles of money on my next advance. Or, to make sure that everyone who reads my work is entertained and laughs out loud.
MLC: Please give us your website URL and your email address where people can contact you.
AUTHOR: www.loriavocato.com
MLC: Thank you so much for giving us a little glimpse into your books and your life. We look forward to a lot more books from you.
AUTHOR: Thanks to everyone who reads my work!