Bookstore
SUSPENSE MYSTERY
Double Dippin'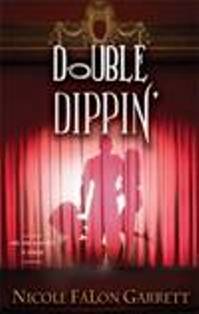 Buy from Amazon
Five lives collide on an explosive, nonstop rollercoaster ride through life-altering territory. A year ago, none of them could have known that one would be in jail, another dead, and all their lives turned topsy-turvy. Murders, kidnappings, sabotage, cover-ups, blackmail, and conspiracies catapults them to stunning heights, then bullets them down low, ultimately crashing to an abrupt end—some land on their feet, while others end up on their faces. Appearances can't be trusted because they are all Double Dippin' on more levels than one.

Double Dippin' follows episodes in the fast-paced worlds of a group of Chicago elites. The novel alternates the narrative between these friends, spouses and lovers until the specter of murder raises its head in this complex and vividly drawn world.

Who will get out alive? Who will not? Will it be Jazz, the happily married, successful attorney? Or will it be her husband Chase, an artist with a past that he'd rather forget? Maybe a tragic fate will strike Shaun or his bubbly housewife, Asia, who is desperately trying to hold her life together. While there's Amber, a mystery lady with a murderous past that is trying to tear her life apart. In the end, whatever happens will change each and every one of their lives forever.