Bookstore
CRIME/ROMANTIC/
PARTNER SLEUTHS/SPORTS/
SERIAL KILLER/SUSPENSE/
THRILLER/WHODUNIT MYSTERY
puckheads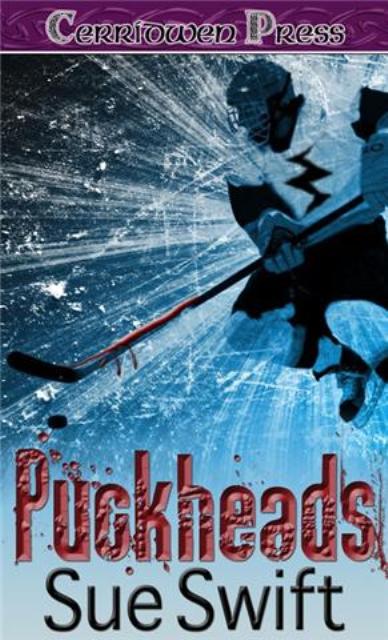 Buy from Ellora's Cave
How far would you go to win your lifelong dream?

When ZoŽ Whipple agrees to make a documentary about a hockey team's season, she doesn't sign on for scandal, crime and murder. But she discovers that players, rabid to win the championship, don't let morality or the law stand in the way of their ambitions.

When a rookie dies from cardiac arrest, ZoŽ is saddened but not suspicious until another player, in the grip of 'roid rage, goes berserk on the ice and ends up in the hospital. Digging into the mess reveals illegal painkillers and steroid abuse among most of the team. ZoŽ, whose reputation for honest filmmaking is at stake, threatens to expose the scandals.

Is her new lover, team captain "Crash" Crasseau, responsible for the harassment and vandalism meant to scare her into silence? When Crasseau's ex-wife is murdered, and ZoŽ's daughter is threatened, ZoŽ must choose between her career ambitions and her child's safety.