Bookstore
AMATEUR SLEUTH/CHICK LIT/
HUMOR/ROMANTIC MYSTERY
KILLER HEELS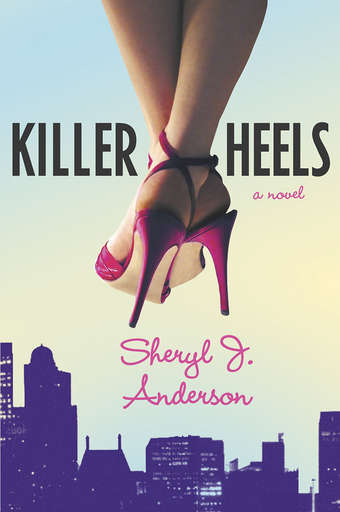 Buy from Amazon
The debut of Molly Forrester!

Molly Forrester had always hoped opportunity would knock, not throw itself at her feet. She enjoys playing a "Dear Abby" type for Zeitgeist magazine, a Manhattan glossy. But when she literally stumbles onto a crime, tripping over a colleague's body and ruining her new pair of Jimmy Choos, she sees the potential to sink her teeth--or heels--into some real news for a change.

After all, writing a column dealing with people's secrets should be good preparation for solving a murder. Especially since the victim was a notorious lady's man. Still, even an expert could use some help. So Molly enlists Cassady and Tricia, the best friends she always turns to for support, shoes, and the proper cocktail.

She might even take a cue from that cute homicide detective...Or is he cozying up because he thinks Molly's a killer?

This is a wickedly funny, sexy, and suspenseful novel about one girl tackling a killer in the Big Apple. Compared to negotiating Manhattan's singles scene, solving one eensy-teensy stabbing shouldn't be that big a deal...Right?